Photos
More photos on Facebook
2022 Fred Bowers Tournament Winners<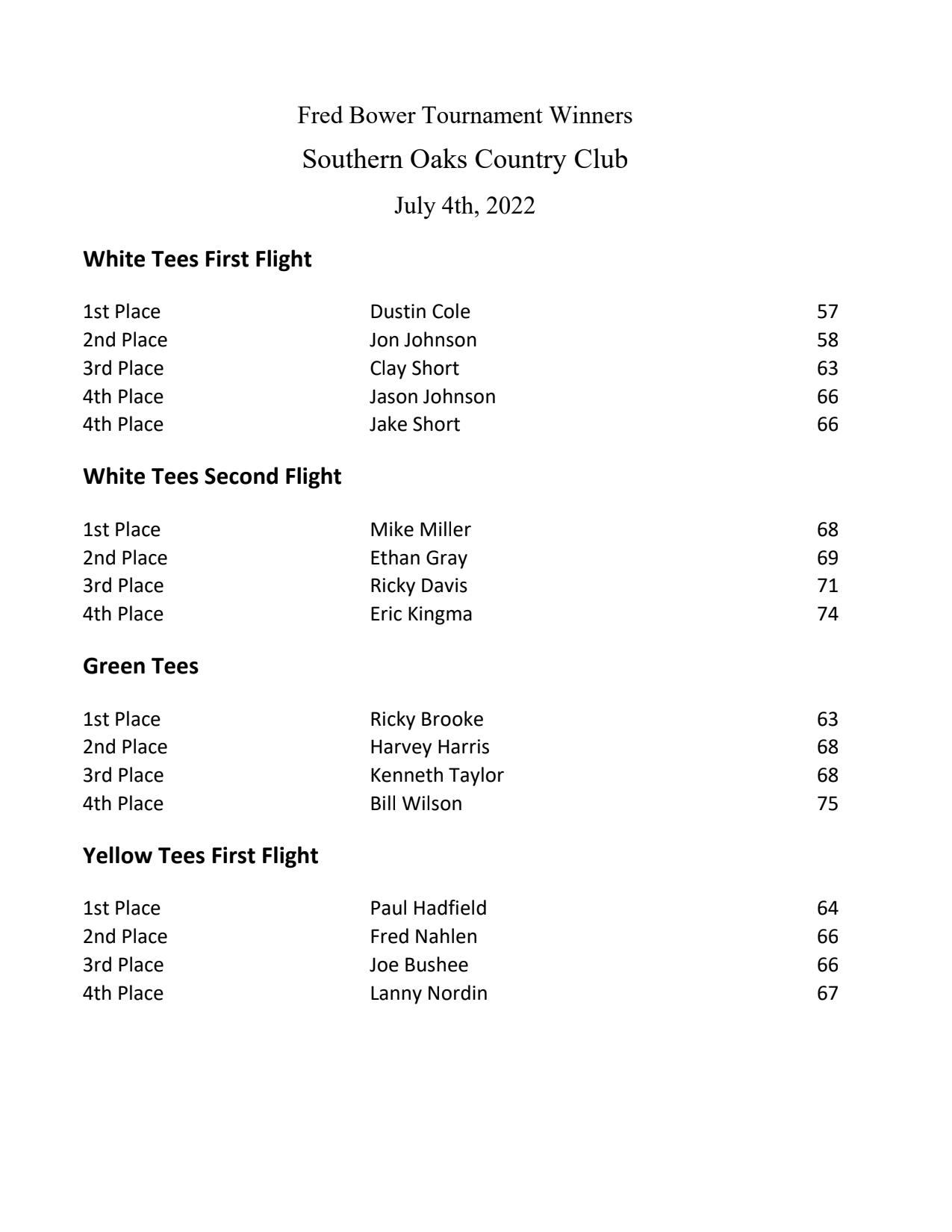 2021 Southern Oaks Cup Tournament

The closest Oaks Cup in recent years was won by Team Southern 22 1/2 to 20 1/2. It was a great weekend and thank you to all who participated!



2020 Club Championship Tournament



Jason Johnson (3rd place), Dustin Cole ( CHAMPION), and Dallas Colford (2nd place)



Winners in the Open Division are:
Rodney Wintz (2nd), Ricky Brooke (1st), and Brad Luehrs (3rd)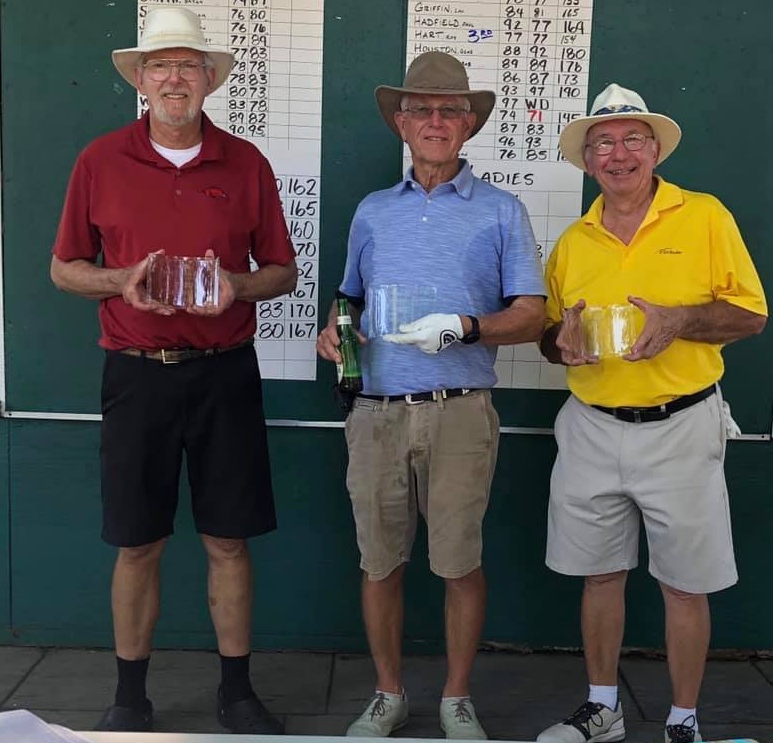 Winners in the Senior Division are:
Joe Bushee (1st), Fred Nahlen (2nd), and Roy Hart (3rd)



Winners in the Ladies Division are:
Julie Vincent (1st), Mary Cundiff (2nd), and Stephanie Harris (3rd)



Little Rock Air Force Base/Jacksonville Chamber of Commerce Annual Golf Tournament 2020







Mixed Scramble, September 21-22, 2019







Fred Bower Tournament



Jon Johnson won the Fred Bower Tournament on July 4 with a score of 58. He received the famous Fred Jacket.

Super Bowl Party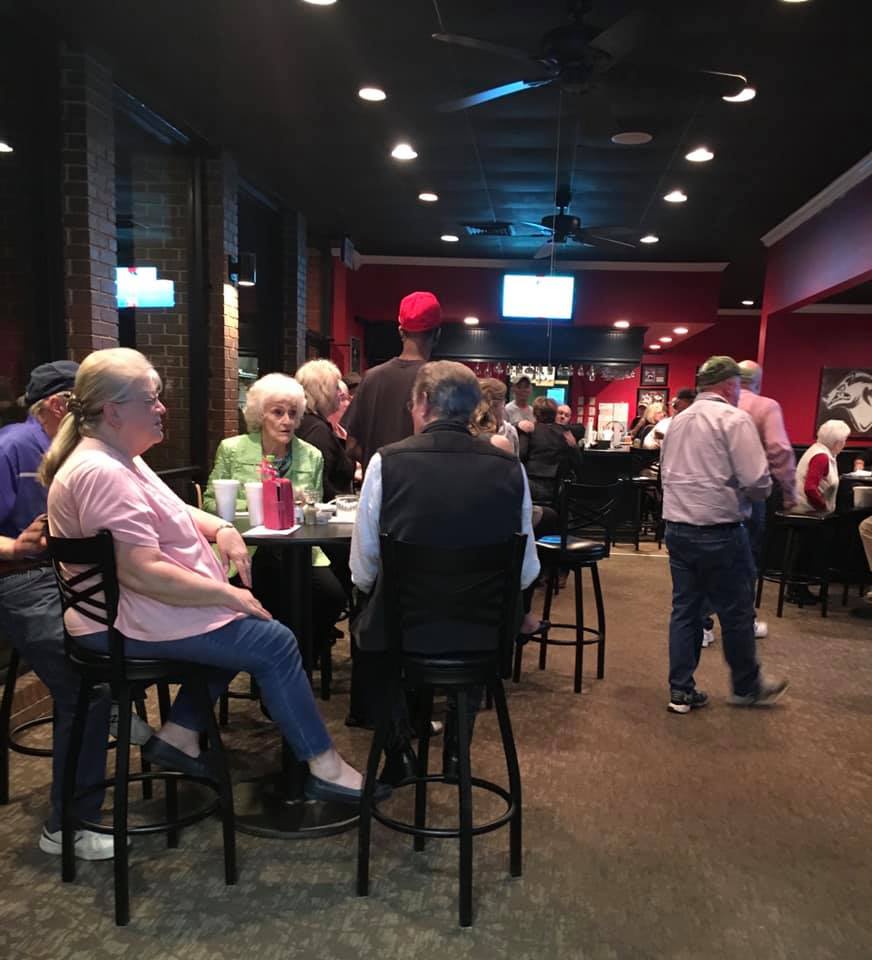 A large crowd enjoyed the fun at our Super Bowl Party.

Chili Cook-Off


2018 Chili cook off winners! Mandie Johnston, Jon Johnson and Dustin Cole.
Congratulations to our winners! All of the chili was delicious!
Club Championship 2018
Slide Show



Championship 1st Place:




Dustin Cole






Women 1st Place:




Valarie Luehrs






Open 1st Place:




Brad Luehrs






Seniors 1st Place:




Jean Vincent








Championship 2d Place:




Jon Johnson






Women 2d Place:




Julie Adams






Open 2d Place:




Frank Porto






Seniors 2d Place:




Roy Hart








Championship 3d Place:




Brian Hagewood






Women 3d Place:




Mary Cundiff






Open 3d Place:




Nick Tapley






Seniors 3d Place:




Bill Davis